Let Us Introduce Ourselves

It all started with the idea of constantly enhancing our products and services to meet the ever-changing market dynamics at the packaging front. While we were a profitable packaging business, we always aspired to get into a space that was constantly evolving and had a futuristic reach. The packaging industry had a standardized structure where the solutions were basic, and the customization factor was rare or missing. Over the last decade, we developed a strong research team resulting in an array of unconventional and creative products that reigns supreme over our competitions. With our domain expertise and a proficient team backing us up, we emerged as dominant players in the market for delivery, innovation and complete client contentment.
Today, GELID is the go-to brand when it comes to tailored and standard packaging for Pharmaceuticals, Clinical Research and Perishable food items. These industries depend heavily on reliable packaging as they are transported under recommended conditions or varying temperatures and we have been delivering it immaculately. In our pursuit of achieving new heights, we built a business that is an amalgamation of excellence and profound client satisfaction.
Our mission is to make GELID the preferred partner for your needs by delivering outstanding value, continuous innovation and exceptional product.
VISION
To evolve as a market leader in providing innovative Cold Chain Logistic & Protective Packaging solutions that are affordable and best in the industry.
VALUES
T. I. Q. C (Trust, Innovation, Quality & Commitment)
Adapting vast and versatile applications, our offered range of Brands are highly preferred in the following sectors
Application Arenas of AQUARESERVE Super Absorbent Polymers:
Agriculture
Horticulture
Plant Growth Promoter & Nurseries
Trees-Transplanting
Pre-Hydration
Soil-Conditioner

Forestry & Arboriculture
Golf Course, Lawns & Sod
Gardening & Landscapers
Bare Root Dipping
Seed Coating, Hydro-Seeding
Organic Plant Growth Promoter & Bio-Stimulants
Application Arenas of FLUIDSORB Super Absorbent Polymers:

Health care & Personal hygiene:
Feminine, Adult & Kids Hygiene
Sanitary Napkins, Pads, Adult Diapers, Kids Diapers,
Wound Dressing Pads, Medical Waste Solidification, Absorbent Pads
Urine Bags
Disposable Urinal, Sick / Vomit Bags
Other application of FLUIDSORB:
Spill Control:
Oil Spill @ Garage, Workshop, Kitchen, and stable - Absorbent Pads
Water Swellable Yarns for Water Blocking Cables
Masking Tapes, Frog Tapes
Disaster Management:- Flood Protection Bags, Fire Blocking Gel
Garments:- Cooling Wear for trekking, military
Earthing Backfill Additive

Application Arenas of EZTHICK Super Absorbent Polymers
Synthetic Thickeners for Ceramics
Thickeners Textile Printing
Dispersants
Hydrophilic Thickeners
Rheology Modifiers
Fuel Gel, Dish Warmer, Chafing Gel, Fire Places
Drilling Polymers, Water Retaining Agent
Paints
Waste water treatment
Hazardous Waste Stabilization


We have unmatched ranges of products along with established brands that have always been appreciated by our patrons; for their aspects such as eco-friendly, non toxic, good quality material and other various attributes for end users.
Our vision is to provide total customer satisfaction and value to our clients by providing quality products. We believe in responsible industry leadership, creating profitable growth in harmony with environmental sustainability and good corporate citizenship.

Our Team of Adepts
The professional staff makes sure of timely dispatch of consignment and timely replenishment happen as per orders. Some of our pros are our financial hold, adroit R&D, dependable vendors and quality centric approach; these made us cohesive and exalted organization in the prevailing market.
We are armed by highly qualified and experienced industrial professionals, who possess in-depth knowledge of temperature control products manufacturing. They work in close coordination with each other and ensure that customers' all requirements are met within the stipulated time frame. Our team members work round the clock for customers convenience. They are well trained according to latest market needs and well versed with advanced manufacturing technologies. Our team of experts comprises the following:

Product Orbit
Developed ourselves amongst the leading manufacturers, exporters, importers and suppliers of a wide range of Packaging Material for wide applications in various sectors across the globe, we provide the following orbit of products:
Super Absorbent Polymers

Sodium Polyacrylate
Potassium Polyacrylate
Water Absorbent Polymer
K SAP
Agri Gel
Fragrance Carrier

Synthetic Thickener
Gel for Flood Protection Bag
Earthing Backfill Additive
Fuel Gel Raw Material
Gel Raw Material
Gel Polymer

Cold Chain Packaging Products

Gel Ice Packs
PCM Packs Phase Change Material
Eutectic Gel Packs
Cool Gel Packs
Cold Packs
Freeze Pads
Coolant Packs
Chill Pads
Blue Gel Packs
Cold Bags
Medical Cold Packs
HDPE Ice Packs
Polar Foam Bricks
Gel Ice Flexi Packs
Cold Foam Bricks
Cold Foam Pads
Gel Cold Packs
PUF Insulated Containers
PUF Insulated Ice Box
Plastic Insulated Boxes
Small Insulated Boxes
Big Insulated Boxes
Carry Cool Boxes
Cool Ice Cream Box
Ice Cream Boxes

Helmet Ice Packs
Hot and Cold Packs
Ice Gel Packs
Plastic Ice Pack
Thermal Packs
Reusable Ice Packs
Refrigerant PCM Packs
Ice Gel Pouches
Pharma Ice Gel Packs
Cool Gel Bottle
Bio Gel Pouch
Cooling Gel Pad
Ice Pack for Biologics
Healing Ice Packs
Cold Chain Systems & Packaging
Temperature Controlled Boxes
Insulated Cold Chain Boxes
Thermal Temperature Controlled Shippers
Pre Qualified Cold Chain Containers
Vaccine Carriers for 2 to 8 Degree C
PUF Insulated Boxes
Reliable Temperature Cold Chain Packaging
Temperature Data Loggers
Temperature Data Loggers Monitoring
Refrigerant Packaging Boxes

Expanded Polystyrene Products

Thermocol Ice Box
Thermocol Fish Box
Long EPS Box
EPS Thermocol Box
Eps Ice Box
Ice Box
Thermocol Pharma Ice Boxes
Thermocol Molded Boxes
Thermocol Fabricated Boxes

EPS Vaccine Carrier Box
Molded EPS Box
Thermocol Fruit Boxes
EPS Vegetable Boxes
Temperature Controlled Box
Thermocol Packaging
EPS Sheets
Eps Blocks
EPS for Doorkit
Thermocol for Aldrop Door Kit




Allied Products

EPS Void Fill
Poly Gap Fills
Polystyrene Gap Fills
Packaging Peanuts
Loose Fills
EPS Balls for Bin Bag
Eps Articles
EPS Chips
Thermocol Cubes
EPE Foam Gap Fill
EPE Sheets
EPE Rolls
Blank Continuous Labels
Pre Printed Continuous Computer Paper
Blank Continuous Computer Paper

Stretch Wrap
Cling Film
Clear Wrap
Garbage Bags
BOPP Self Adhesive Tape
Cello Tape
Air Bubble Sheet
Air Bubble Rolls
30 mm Air Bubble Rolls
10 mm Bubble Rolls
Self Adhesive Stickers
Barcode Labels
Barcode Stickers
Blank Stickers
Labels
Pre Printed Continuous Stickers
In addition to these, we cater innovative packaging materials for varied industries providing beneficial outcomes.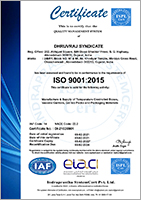 Read More